INNOVATION EXTRUDER
2022/05/25
INTYPE
Intype Enterprise has built up 59 years of experience in producing extruders, though the firm is placing greater consideration on rapidly degrading of the global environment. In the past 20 years, Intype has become an active contributor to building up a global ecosystem, enabling them to reuse the products manufactured by their own extruders and avoid further waste. The firm thus has revolved its operations around three key design principles: environmentally friendly manufacturing, sustainability and circular economy.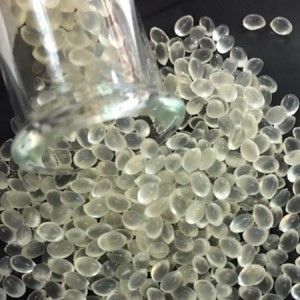 BIODEGRADABLE PELLETIZING. FILM
The firm has continued to work with technologies based in Taiwan, Japan and the U.S. in producing biodegradable pelletizing and blown film extruders. The high-performing plant-based bioplastic that Intype machine produces has massively cut the reliance on using petro based resins, thus improving the end-product physical properties, and cutting CO2 emissions. Such a technology has enabled Intype to improve the economy and performance of recyclable materials, and further allowing this compostable end product safely become biodegradable in nature.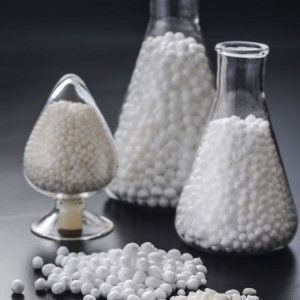 CONTINUOUS BEAD FOAMING
The next product that Intype offers is the "continuous bead foaming extruder," which has replaced the traditional model of batch production, and cutting down production costs as well. Poly foam processing not only cuts down weight, but also the usage of plastics. Applying this technology in public transportation can reduce gas usage, or in the case for construction materials, improve thermal insulation and reduce energy consumption. With the risk of an intensifying greenhouse effect in the future, the carbon-reducing traits of foaming technology could mean a huge breakthrough for lifestyles if it is successfully applied to sports equipment and bionics.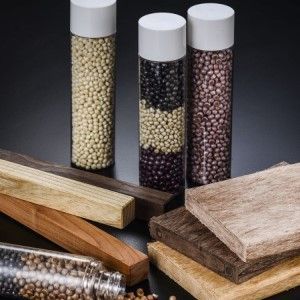 WOOD-IMITATION POLYMER
Intype has also rolled out a new environmentally-friendly compound material that was developed in-house: wood-imitation polymer and irregular-shape extruding machines. This combination allows the firm to offer end products that appear incredibly similar to the real thing, including the texture, wood pattern, and weight. The firm has not added any wood flour, non-toxic materials, and has made the end product water resistant. In consideration of client needs, the wood-imitation polymer is also malleable for further processing, making it a convenient choice for fast manufacturing, and ticks the box for recyclable use. What's more, the wood-imitation polymer removes the need for actual wood cutting and the lengthy process of processing real wood.

The strength of nature, especially when it fights back, so it's really up to us to make the environment an absolute priority. Intype thus considers it prudent to make strategic decisions, join us!
Related Products

CEG

---

Improvement in Foaming Production Method - Continuous Bead Foaming Replaces Batch Foaming The traditional batch foaming manufacture, which uses foam bucket as batch production, the process is simple, but the production is time-consuming, and also in low capacity, it has been unable to supply the industry to quantify long term production, thus resulting in relatively high costs to the finished products. The application of supercritical continuous bead foaming extrusion technology, its on line continue fast production bringing economic efficiency is the best way to replace the batch foaming manufacture.   Advantageous Properties of Polymer Foamed Bead Lightweight : Low density, high specific strength, its strength increases with the increasing of density, and can absorb the impact, with cushioning and load bearing capacity. Also with the properties as compressible, flexible, electrical insulation, sound absorption, shock absorption, heat insulation, lower dielectric constant than the matrix resin, and provide porous contact surface... etc. It's easy to secondary molding processing, and also easy to be glued, has become a rend in plastic processing. In industrial and even in daily life, its applications are really quite extensive.

---

---

Applications

---

Garis ini dilengkapi dengan sekrup khusus yang dipatenkan Jepang dengan desain struktural, yang membuat bahan baku plastik, plastik biodegradable atau pati / PLA dengan 100% bebas plastik fosil, untuk terus diproduksi dengan semua jenis aditif dan pembantu, dan dengan demikian mencapai kualitas yang lebih tinggi dari pelet.   Aplikasi Pelet : Berlaku untuk pemrosesan dan produksi bahan plastik atau granulasi plastik biodegradable / blowing bag / sheet / pipa / berbagai profil.

---

---

Penggunaan desain mesin pelet yang dipatenkan dengan teknologi pembusaan kopolimer, pembusaan TPE untuk membuat bahan komposit yang unik. Dan kemudian melalui peralatan ekstrusi profil khusus kami untuk terus menghasilkan berbagai produk jadi dan setengah jadi.   Sesuai dengan kebutuhan pelanggan yang berbeda, dapat mengubah profil mati untuk membuat ukuran dan bentuk yang berbeda, juga dapat menyesuaikan parameter operasi mesin atau formula bahan untuk mengubah berbagai kekerasan, kepadatan dan warna untuk beragam aplikasi.   Dalam proses produksi ekstrusi, secara alami dapat menghasilkan tampilan tekstur kayu dan sentuhan seperti kayu, untuk aplikasi produk yang berbeda, juga dapat melakukan pemrosesan sekunder, seperti pencetakan permukaan / embossing / paste ... dll.   Mesin ekstrusi dapat dibuat khusus dan desain sesuai dengan permintaan pelanggan, opsional meliputi: Seluruh lini mengadopsi sistem kontrol PLC HMI. Melalui Modbus, mode komunikasi Profibus yang menghubungkan seluruh peralatan pabrik. Webcam produksi dan data keluaran terkait yang terhubung ke LAN kantor atau melalui jaringan Ethernet untuk pemantauan jarak jauh mesin. Mesin dirancang untuk memenuhi standar CE / UL. Berbagai macam mesin dapat mengadopsi desain satu atap, termasuk meninju dan memotong online / pencetakan online / embossing online.

---

---
Menu
Best Sale
Plastic Extrusion Lines | Compounding, Pelletizing, Profile, Pipe & Film Manufacturer - Intype
Located in Taiwan since 1963, Intype Enterprise Co., Ltd. is a plastic extrusion line manufacturer. Sold to over 80 countries in the last 50 years, Intype is specialized in providing extrusion plants and equipment for Compounding / Pelletizing, Profile, Pipe, and Film.
ISO and TUV CE certified with ERP system to provide high standard plastic extruder machines. Cooperated with US and Japan to develop patented techniques, particularly in developing Supercritical Reactive Extruder for Biomass Plastics Pelletizing with Japanese patented special screw.
Intype has been offering customers high-quality plastic extrusion machinery since 1963, both with advanced technology and 50 years of experience, Intype ensures each customer's demands are met.
---
Hot Products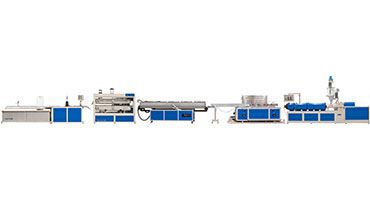 Profile Extrusion
New Presentation - Foam TPE (100% w/o Wood Powder) Wood-like Profile Lines.
Baca lebih banyak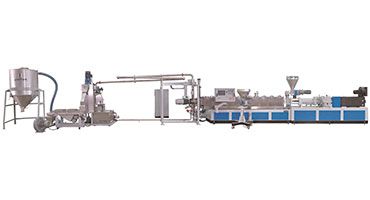 Compounding Extrusion
New Technology - Continuous Bead Foaming Supercritical Technology with Under Water Type...
Baca lebih banyak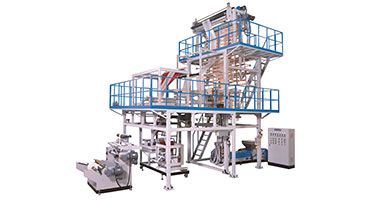 Blown Film Extrusion
Fully Automatic - PE Pre-Taped Masking Blown Film Line with Fully Automatic Production...
Baca lebih banyak