Company Profile
Setting Your Perfect
Founded in 1963, INTYPE ENTERPRISE CO., LTD has been in business for around 50 years as a prominent manufacturer of wide-range plastic extrusion machine and marketing in more than 80 countries in past years. INTYPE ENTERPRISE CO., LTD has been dedicated to designing and building only good quality extrusion systems available, who engages in extrusion plants and equipment in particular for Compounding / Pelletizing, Profile, Pipe, and Film. Nearly especially engage in PLA, Starch, Biomass Plastics Compounding / Pelletizing, Biodegradable Blown Film, Lab / Testing Pelletizing Research machinery.
 
Intype engineering personnel are well expertly trained and educated, who is capable of providing a complete set of technical support and well-organized after-service, this is the very reason why INTYPE can stand firm in the market for such long time. After years of incorporation, Intype has granted ISO and TUV CE certificate and is employing the ERP system as to provide much better machine quality and efficiency. Looking into the future, Intype will be always focusing on mechanical professionalism in achieving innovative R&D, and making sure that the machines are just what customer's desired!
Certificates
Menu
Best Sale
Plastic Extrusion Lines | Compounding, Pelletizing, Profile, Pipe & Film Manufacturer - Intype
Located in Taiwan since 1963, Intype Enterprise Co., Ltd. is a plastic extrusion line manufacturer. Sold to over 80 countries in the last 50 years, Intype is specialized in providing extrusion plants and equipment for Compounding / Pelletizing, Profile, Pipe, and Film.
ISO and TUV CE certified with ERP system to provide high standard plastic extruder machines. Cooperated with US and Japan to develop patented techniques, particularly in developing Supercritical Reactive Extruder for Biomass Plastics Pelletizing with Japanese patented special screw.
Intype has been offering customers high-quality plastic extrusion machinery since 1963, both with advanced technology and 50 years of experience, Intype ensures each customer's demands are met.
---
Hot Products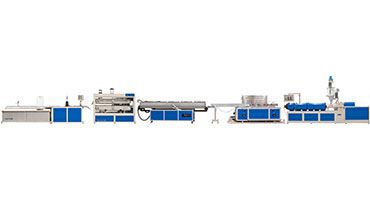 Profile Extrusion
New Presentation - Foam TPE (100% w/o Wood Powder) Wood-like Profile Lines.
Baca lebih banyak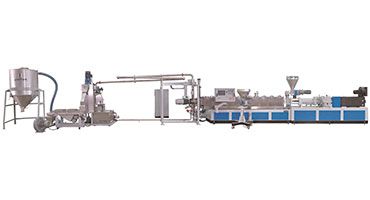 Compounding Extrusion
New Technology - Continuous Bead Foaming Supercritical Technology with Under Water Type...
Baca lebih banyak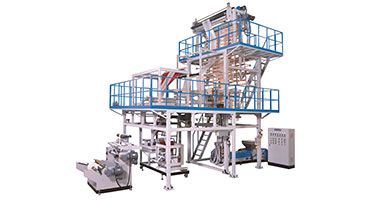 Blown Film Extrusion
Fully Automatic - PE Pre-Taped Masking Blown Film Line with Fully Automatic Production...
Baca lebih banyak