Single Screw Pipe / Tube Extrusion
SEP
PP / PE / PVC / TPU plane various kind of pipe design extrusion, including single or multi layers, plane / multi-color strip design. Final pipe / tube product with good surface and uniform thickness.
 
Resin : PP / PE / PVC / TPU
Characteristic of the Machine
1. Twin and single screw extruders by different screw barrel designs and process arrangements for the most varied thermoplastic materials, increasing production reliability.
2. Compact design includes integrated PLC base control system / operation.
3. Precise temperature guidance, cooling water temperature control, circulation and vacuum pumps, central water drainage, temperature display and water collector at the intake and outlet all are designed for optimization of the production safety and performance.
4. Specially designed screw and barrel under Japan material standard with long operation life and ensure high productivity output.
5. Reduction of pump wear, noise reduction and low energy consumption.
6. Low maintenance and repair costs.
7. Customized designing requirement is welcome.
Optional Equipment
Dosing System.
High Speed Mixer & High Speed Cool Churning M/C.
Raw Material Conveying System.
Feeding & Storage System.
Sound-Absorbing Type Strong Crusher / Feeder / Jumbo Bag Storage Tank.
Air Compressor.
Chiller Cooling System.
Raw Material Belt Type Conveyor.
Pulverize Machine.
Belling Machine – Socketing Type, Belling Type.
Collection Table.
Winder Unit.
Ink Jet System.
Punching Unit.
Chamfer Unit.
Welding Unit.
Bending Unit.
Tunnel Metal Detector.
Processing Equipment.
Application
Medical tube / RO Water Tubes / Pen / Ink Tube / 3D Printer Filament / High Value Pipes.
Menu
Best Sale
Single Screw Pipe / Tube Extrusion | Compounding, Pelletizing, Profile, Pipe & Film Manufacturer - Intype
Located in Taiwan since 1963, Intype Enterprise Co., Ltd. is a Single Screw Pipe / Tube Extrusion | plastic extrusion lines manufacturer. Sold to over 80 countries in the last 50 years, Intype is specialized in providing extrusion plants and equipment for Compounding / Pelletizing, Profile, Pipe, and Film.
ISO and TUV CE certified with ERP system to provide high standard plastic extrusion processing lines. Cooperated with US and Japan to develop patented techniques, particularly in developing Supercritical Reactive Extruder for Biomass Plastics Pelletizing with Japanese patented special screw.
Intype has been offering customers high-quality plastic extrusion machinery since 1963, both with advanced technology and 50 years of experience, Intype ensures each customer's demands are met.
---
Hot Products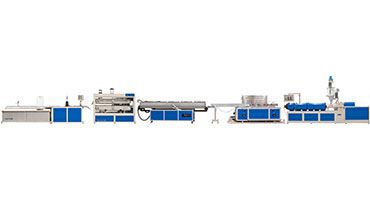 Profile Extrusion
New Presentation - Foam TPE (100% w/o Wood Powder) Wood-like Profile Lines.
Baca lebih banyak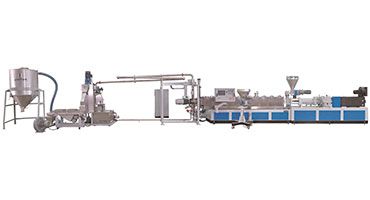 Compounding Extrusion
New Technology - Continuous Bead Foaming Supercritical Technology with Under Water Type...
Baca lebih banyak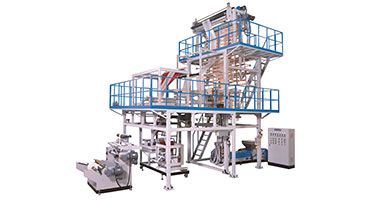 Blown Film Extrusion
Fully Automatic - PE Pre-Taped Masking Blown Film Line with Fully Automatic Production...
Baca lebih banyak