Recycling Extrusion
Starch / PLA / Foam TPE / PP / PE / PVC / WPC / PET / PC / ABS / EVA Recycling / Pelletizing Extrusion Machine Line
Pellets are economical, high quality material to produce with excellent results in a higher specific output. In the injection, blow molding and extrusion industries, the advantages of using pellet are reliable operating, dust-free processing, easy storage and cleaning.
 
We are able to offer the world market a wide range of machinery for pelletizing. Our single-screw extruders can process various plastics material with high output rates, it's ideal for compounding, coloring, and recycling, masterbatch. Twin-screw extruders are designed to efficiently and economically process, its maximum flexibility for plastic compounding and multipurpose processing is able to meet highest technical standards.
 
For optimization of processing, the control system is important to guarantee consistent production quality, we use PLC computer controller for automation control of the line. Over the past years, we have been successfully engaged in Underwater Pelletizer System, as well as cooperated with Japan company to develop Supercritical Reactive Compounding Pelletizing System, their high efficiency and performance are exceeding the traditional strand pelletizer and face cutting such pelletizer systems.
 
In order to operate under optimum function, upstream and downstream equipment is designed for the best matched with the extrusion line under many decades of experience. User's design is always available upon request for various applications.
Extrusion Machines We Build
Biodegradable / Starch / PLA / General Plastics Compounding & MasterBatch.
Two Stage / Strand / Die Face Cutter / Water Ring / Underwater Systems.
Multi-Application Laboratory Type Pelletizer.
Supercritical Reactive Compounding and Pelletizer System.
Continuous Bead Foaming Supercritical Type Compounding and Pelletizer System.
---
Menu
Best Sale
Recycling Extrusion | Compounding, Pelletizing, Profile, Pipe & Film Manufacturer - Intype
Located in Taiwan since 1963, Intype Enterprise Co., Ltd. is a Recycling Extrusion | plastic extrusion lines manufacturer. Sold to over 80 countries in the last 50 years, Intype is specialized in providing extrusion plants and equipment for Compounding / Pelletizing, Profile, Pipe, and Film.
ISO and TUV CE certified with ERP system to provide high standard plastic extruder machines. Cooperated with US and Japan to develop patented techniques, particularly in developing Supercritical Reactive Extruder for Biomass Plastics Pelletizing with Japanese patented special screw.
Intype has been offering customers high-quality plastic extrusion machinery since 1963, both with advanced technology and 50 years of experience, Intype ensures each customer's demands are met.
---
Hot Products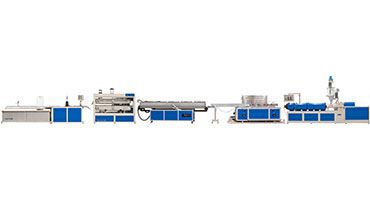 Profile Extrusion
New Presentation - Foam TPE (100% w/o Wood Powder) Wood-like Profile Lines.
Baca lebih banyak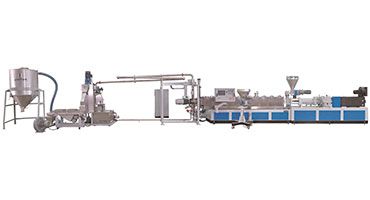 Compounding Extrusion
New Technology - Continuous Bead Foaming Supercritical Technology with Under Water Type...
Baca lebih banyak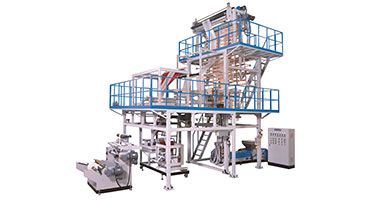 Blown Film Extrusion
Fully Automatic - PE Pre-Taped Masking Blown Film Line with Fully Automatic Production...
Baca lebih banyak