Twin Screw Profile Co-Extrusion Line
PEW
For high performance and efficiency, INTYPE develop twin-Screw extruders.
Through die design, to produce different material layer or color at one product, and make sure each layer material or color uniform distribution.
 
Resin : PVC, PP, PE, PS, ABS, PC, PET, Foam Plastic, TPE....
Characteristic of the Machine
1. Single screw extruders by different screw / barrel designs and process arrangements for the most varied thermoplastic materials, increasing production reliability.
2. Compact design includes integrated PLC computer control system.
3. High performance transmission with torque reserves, good melt quality with a low-pulsation material transportation.
4. Length measuring system, pneumatic saw blade advance vertically upward, saw hood with integrated clamping above the cutting table or parallel guidance of the oscillating top belt / caterpillar at the front side, etc, the downstream equipment is easily adjusting and operating. Profile length is in a narrow tolerances.
5. Long operating life of screw and barrel.
6. Reduction of pump wear, noise reduction and low energy consumption.
7. Low maintenance and repair costs.
8. Customized designing requirement is welcome.
Optional Equipment
Dosing System.
Mixer.
Feeding System.
Winder Unit.
Ink Jet System.
Embossing System.
Film Application.
Printing System.
UV Coating Unit.
Punching Unit.
Processing Equipment.
Application
1. Rigid PVC, Soft PVC, PE, PP, ABS, PC, PS, PET Profile.
2. Electrical Duct, Trunking Profile.
3. Foam Profile.
4. Window, door, blinder, building profile.
5. PC LED Light cover profile
- Decking, Fence, Wall, folding, Celling, flooring.
- Decoration Profile.
- Gasket, Edge Band, Refrigerator Profile.
- Window Roofing Profile.
6. Foam TPE wood-alike, no wood, profile.
7. Wood-Plastics-Composite, PP, PE, PVC, ABS, PC, PS, PA, PMMA profile.
Menu
Best Sale
Twin Screw Profile Co-Extrusion Line | Compounding, Pelletizing, Profile, Pipe & Film Manufacturer - Intype
Located in Taiwan since 1963, Intype Enterprise Co., Ltd. is a Twin Screw Profile Co-Extrusion Line | plastic extrusion lines manufacturer. Sold to over 80 countries in the last 50 years, Intype is specialized in providing extrusion plants and equipment for Compounding / Pelletizing, Profile, Pipe, and Film.
ISO and TUV CE certified with ERP system to provide high standard plastic extrusion processing lines. Cooperated with US and Japan to develop patented techniques, particularly in developing Supercritical Reactive Extruder for Biomass Plastics Pelletizing with Japanese patented special screw.
Intype has been offering customers high-quality plastic extrusion machinery since 1963, both with advanced technology and 50 years of experience, Intype ensures each customer's demands are met.
---
Hot Products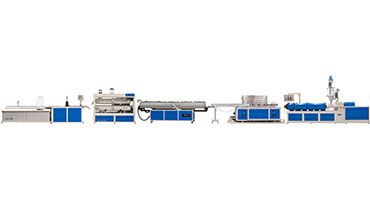 Profile Extrusion
New Presentation - Foam TPE (100% w/o Wood Powder) Wood-like Profile Lines.
Baca lebih banyak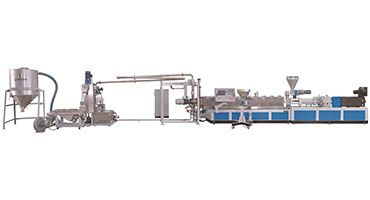 Compounding Extrusion
New Technology - Continuous Bead Foaming Supercritical Technology with Under Water Type...
Baca lebih banyak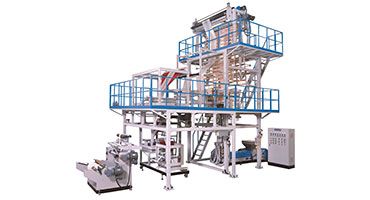 Blown Film Extrusion
Fully Automatic - PE Pre-Taped Masking Blown Film Line with Fully Automatic Production...
Baca lebih banyak