Continuous Bead Foaming Extrusion Equipment
CEG
Improvement in Foaming Production Method - Continuous Bead Foaming Replaces Batch Foaming
The traditional batch foaming manufacture, which uses foam bucket as batch production, the process is simple, but the production is time-consuming, and also in low capacity, it has been unable to supply the industry to quantify long term production, thus resulting in relatively high costs to the finished products.
The application of supercritical continuous bead foaming extrusion technology, its on line continue fast production bringing economic efficiency is the best way to replace the batch foaming manufacture.
 
Advantageous Properties of Polymer Foamed Bead
Lightweight : Low density, high specific strength, its strength increases with the increasing of density, and can absorb the impact, with cushioning and load bearing capacity.
Also with the properties as compressible, flexible, electrical insulation, sound absorption, shock absorption, heat insulation, lower dielectric constant than the matrix resin, and provide porous contact surface... etc.
It's easy to secondary molding processing, and also easy to be glued, has become a rend in plastic processing. In industrial and even in daily life, its applications are really quite extensive.
Optional Equipment
Pulverize Machine.
High Speed Mixer & High Speed Cool Churning M/C.
Feeding & Storage System.
Raw Material Conveying System.
Dosing System.
Air Compressor.
Chiller Cooling System.
Storage System.
Vent System.
Vibration Unit.
Bagging & Packaging & Weighing System.
Material Convey System.
Application
1. Automotive and Aerospace Industry: Due to small foam cells, the foaming components will reduce the weight of the material, this lightweight property will reach energy efficiency, and also shockproof, shock absorbing and high specific strength are welcome advantageous properties for this industry.
2. Food Packaging: Reduces the use of packaging material and also reduces transportation costs. With low thermal conductivity is suitable for thermal insulation of food containers or fish boxes.
3. Buffer / Filling Package: Foaming material will absorb the impact, for use in packaging protection materials to reduce damage to finished products.
4. Sport and Fitness Equipment: With properties of lightweight and cushioning, high shock absorption and also good resilience, such as for shoe bottom application.
5. Fiber Industry: Excellent heat insulation, breathable perspiration.
6. Structural Material: The honeycomb structure of the porous body can shield electromagnetic waves, also is the best heat insulation material, available in the light mask, breathable cabinets....tec. Foam material is also because of high strength, and low com.
7. Composites Material: Special light, high strength, with resistance to impact, suitable for SMC, BMC, sandwich foam composites panel.
8. Medicine Biomaterial: Supercritical biodegradable material is suitable for artificial skin, artificial bone, clad material, drug release carrier.
9. Porous Carrier: Carrier for catalyst, ion exchange resin, drug,....etc.
Menu
Best Sale
Continuous Bead Foaming Extrusion Equipment | Compounding, Pelletizing, Profile, Pipe & Film Manufacturer - Intype
Located in Taiwan since 1963, Intype Enterprise Co., Ltd. is a Continuous Bead Foaming Extrusion Equipment | plastic extrusion lines manufacturer. Sold to over 80 countries in the last 50 years, Intype is specialized in providing extrusion plants and equipment for Compounding / Pelletizing, Profile, Pipe, and Film.
ISO and TUV CE certified with ERP system to provide high standard plastic extrusion processing lines. Cooperated with US and Japan to develop patented techniques, particularly in developing Supercritical Reactive Extruder for Biomass Plastics Pelletizing with Japanese patented special screw.
Intype has been offering customers high-quality plastic extrusion machinery since 1963, both with advanced technology and 50 years of experience, Intype ensures each customer's demands are met.
---
Hot Products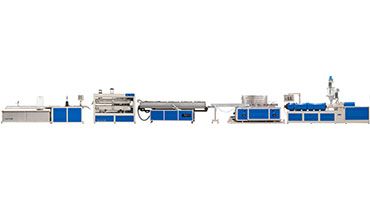 Profile Extrusion
New Presentation - Foam TPE (100% w/o Wood Powder) Wood-like Profile Lines.
Baca lebih banyak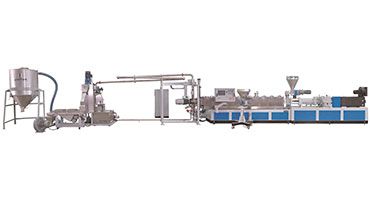 Compounding Extrusion
New Technology - Continuous Bead Foaming Supercritical Technology with Under Water Type...
Baca lebih banyak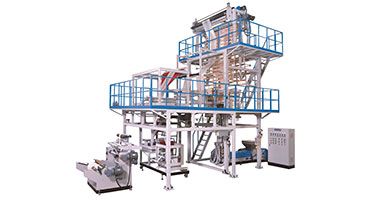 Blown Film Extrusion
Fully Automatic - PE Pre-Taped Masking Blown Film Line with Fully Automatic Production...
Baca lebih banyak