VIETNAM PLAS 2022
2022/07/01
Intype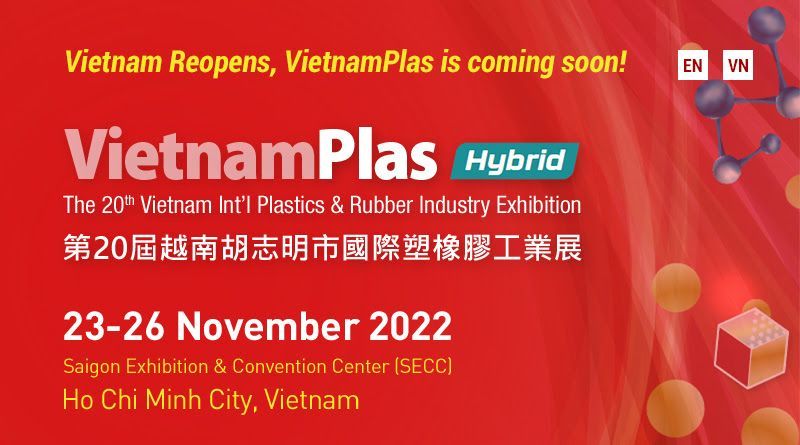 INTYPE ENTERPRISE CO.,LTD. will participate in the " The 20th Vietnam Int'l Plastic & Rubber Industry Exhibition " held at the Saigon Exhibition & Convention Center, Ho Chi Minh City in Vietnam from November 23 to 26, 2022. The consultants in the booth will provide you with a number of services: "Introduction to INTYPE extrusion machines, production line programming services, solution consultation...etc". INTYPE focuses on the research and development of sustainable plastic extrusion machines, whether it is general-purpose pipes and tubes, blown film, profile, compounding/ recycling pelletizing, or to innovatively developed new-age materials - TPE imitation wood-alike pellets and profile, high-speed and high-capacity line of medical tube, biodegradable and bioplastic, continuous polymer bead foam extrusion, INTYPE extrusion machines can achieve it. Welcome to fill in the form at the bottom of this page to make an appointment during the show, INTYPE is waiting to serve you.
 
The organizer of the "The 20th Vietnam Int'l Plastic & Rubber Industry Exhibition" is Ministry of Industry & Trade - Vinexad National Trade Fair & Advertising J.S.C (VINEXAD); Yorkers Trade & Marketing Service Co., Ltd.
 
Farewell to the last 2019 exhibition, there are four exhibition areas, more than 800 booths, and more than 580 exhibitors and companies participated in the grand event. The exhibition items are plastic and rubber machining equipment, extrusion molding machines, injection molding machines, hollow Printing machinery, packaging machinery, plastic and rubber recycling equipment, etc. Up to 200 pieces of equipment were exhibited on site, and exhibitors from 18 countries exhibited grandly, with a total exhibition area of 18,000 square meters, and 15,231 buyers visited, an increase of 20%.
Exhibition Details
Date: 23~26 Nov, 2022
Booth No.: HALL A - A 303
Venue: Saigon Exhibition & Convention Center Ho Chi Minh City, Vietnam
Related Products

CEG

---

Supercritical Reactive Under Water Type Compounding and Pelletizing Extruder for Various Plastics or Biomass Plastics.   Apply Material : Plastic / Composite Material / Bio-decomposition Plastic (PLA / PBS / Starch ...)   Process Application : Supercritical Reactive / Supercritical Foam Continuous Extrusion Process.   Pellets Application : Apply to the processing and production of plastic materials or biodegradable plastics granulation / blowing bag / sheet / pipe / various profiles.

---

CEG

---

Improvement in Foaming Production Method - Continuous Bead Foaming Replaces Batch Foaming The traditional batch foaming manufacture, which uses foam bucket as batch production, the process is simple, but the production is time-consuming, and also in low capacity, it has been unable to supply the industry to quantify long term production, thus resulting in relatively high costs to the finished products. The application of supercritical continuous bead foaming extrusion technology, its on line continue fast production bringing economic efficiency is the best way to replace the batch foaming manufacture.   Advantageous Properties of Polymer Foamed Bead Lightweight : Low density, high specific strength, its strength increases with the increasing of density, and can absorb the impact, with cushioning and load bearing capacity. Also with the properties as compressible, flexible, electrical insulation, sound absorption, shock absorption, heat insulation, lower dielectric constant than the matrix resin, and provide porous contact surface... etc. It's easy to secondary molding processing, and also easy to be glued, has become a rend in plastic processing. In industrial and even in daily life, its applications are really quite extensive.

---

SEP

---

PP / PE / PVC / TPU plane various kind of pipe design extrusion, including single or multi layers, plane / multi-color strip design. Final pipe / tube product with good surface and uniform thickness.   Resin : PP / PE / PVC / TPU

---

---

Applications

---

The line is equipped with Japan patented special screw with structural design, which makes plastic raw materials, biodegradable plastics or starch / PLA with 100% free of fossil plastics, to be in continuous production with all kinds of additives and auxiliaries, and thus achieve a higher quality of pellets.   Pellets Application : Apply to the processing and production of plastic materials or biodegradable plastics granulation / blowing bag / sheet / pipe / various profiles.

---

---

Use of patented pelletizing machine design with copolymer foaming technology, foaming TPE to create a unique composited material. And then through our dedicated profile extrusion equipment to continuous produce a variety of finished and semi-finished products.   According to different customers' requirements, can change profile die to make different sizes and shapes, also can adjust machine operating parameter or material formula to change various hardness, densities and colors for diverse application.   In the process of extrusion production, it can naturally produce wood-texture look and wood-like touch, for different product applications, also can do secondary processing, like surface printing / embossing / pasting … etc.   Extrusion machine can be custom-made and design according to customer demands, optional include: The whole line adopts PLC HMI control system. Via Modbus, Profibus communication mode linking whole plant equipment. Production webcam and associated outputs data linking to the office LAN or through the Ethernet network for machine remote monitoring. Machine is designed to meet CE / UL standard. Full range of the machine can adopt one-stop design, including online punching and cutting / online printing / online embossing.

---

---

Soft PVC / TPU / PP / PE plane and suction Medical Tube - transparent, coloring, glossy or matt surface. We are main machine supplier for local and oversea leading medical article manufacturers cause our stable quality and high machine output.

---

---
Menu
Best Sale
Plastic Extrusion Lines | Compounding, Pelletizing, Profile, Pipe & Film Manufacturer - Intype
Located in Taiwan since 1963, Intype Enterprise Co., Ltd. is a plastic extrusion line manufacturer. Sold to over 80 countries in the last 50 years, Intype is specialized in providing extrusion plants and equipment for Compounding / Pelletizing, Profile, Pipe, and Film.
ISO and TUV CE certified with ERP system to provide high standard plastic extruder machines. Cooperated with US and Japan to develop patented techniques, particularly in developing Supercritical Reactive Extruder for Biomass Plastics Pelletizing with Japanese patented special screw.
Intype has been offering customers high-quality plastic extrusion machinery since 1963, both with advanced technology and 50 years of experience, Intype ensures each customer's demands are met.
---
Hot Products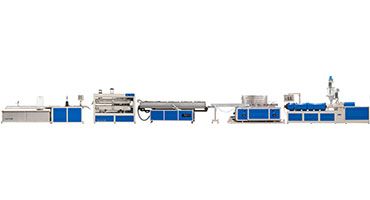 การอัดขึ้นรูปโปรไฟล์
การนำเสนอใหม่ - Foam TPE (100% w/o Wood Powder) เส้นโปรไฟล์คล้ายไม้
อ่านเพิ่มเติม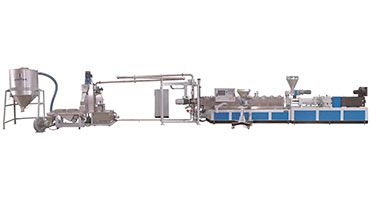 การอัดรีดแบบผสม
เทคโนโลยีใหม่ - เทคโนโลยีวิกฤตยิ่งยวดฟองต่อเนื่องด้วยเม็ดบีดต่อเนื่องพร้อมการอัดเป็นเม็ดชนิดน้ำ
อ่านเพิ่มเติม