Menu
Best Sale
Plastic Extrusion Lines | Compounding, Pelletizing, Profile, Pipe & Film Manufacturer - Intype
Located in Taiwan since 1963, Intype Enterprise Co., Ltd. is a plastic extrusion line manufacturer. Sold to over 80 countries in the last 50 years, Intype is specialized in providing extrusion plants and equipment for Compounding / Pelletizing, Profile, Pipe, and Film.
ISO and TUV CE certified with ERP system to provide high standard plastic extruder machines. Cooperated with US and Japan to develop patented techniques, particularly in developing Supercritical Reactive Extruder for Biomass Plastics Pelletizing with Japanese patented special screw.
Intype has been offering customers high-quality plastic extrusion machinery since 1963, both with advanced technology and 50 years of experience, Intype ensures each customer's demands are met.
---
Hot Products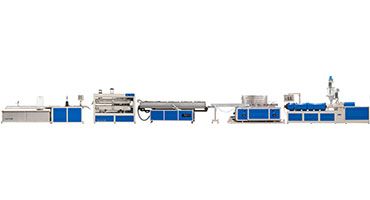 การอัดขึ้นรูปโปรไฟล์
การนำเสนอใหม่ - Foam TPE (100% w/o Wood Powder) เส้นโปรไฟล์คล้ายไม้
อ่านเพิ่มเติม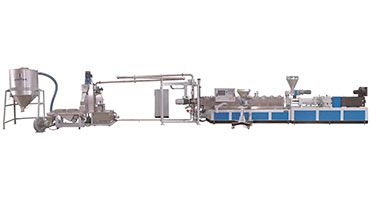 การอัดรีดแบบผสม
เทคโนโลยีใหม่ - เทคโนโลยีวิกฤตยิ่งยวดฟองต่อเนื่องด้วยเม็ดบีดต่อเนื่องพร้อมการอัดเป็นเม็ดชนิดน้ำ
อ่านเพิ่มเติม